Briarlake Baptist Church is located just south of the Northlake area of Atlanta and offers three lighted hard courts that UTA uses to run tennis classes and programs throughout the year for all ages and abilities. Briarlake Baptist Church began over 50 years ago and has also created several different ethnic congregations throughout Atlanta. This location is in close proximity to Briarlake Elementary School, Northlake Mall, and Briarlake Forest Park. UTA utilizes Briarlake to host multiple junior and adult programs, and as a location for summer camps.
MEET THE TEAM
MEET THE TEAM
Meet the Briarlake team! Hover over and click the below team members to meet our tennis pros and learn more about them!
Meet the Briarlake team! Hover over and click the below team members to meet our tennis pros and learn more about them!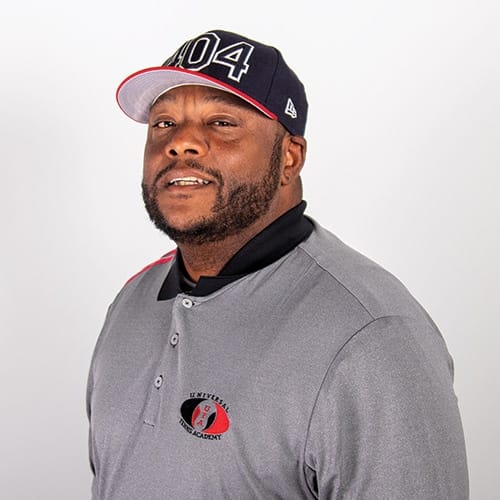 UTA Partner
Kenyon Generette-Oliver
Kenyon is originally from Atlanta and helps lead the team at Piedmont Tennis Center, Briarlake Church, and Clarkston. Kenyon is a graduate of Mars Hill College where he earned a Bachelors degree in Communications and English with a minor in Economics while playing tennis and soccer.
Kenyon has been the head teaching pro with some of the top tennis clubs in the Atlanta metro, including Dunwoody Country Club and the Atlanta Country Club. Prior to those stents, he was a staff pro at the Capital Country Club. He is an Elite USPTA Tennis Professional and has been teaching juniors for over 25 years.
In his spare time, Kenyon loves hanging out with his friends and family. He loves tennis so much, he even plays while on vacation.
Work in the Community:
– Volunteered wheelchair tennis tournament at Dunwoody Country Club
– Volunteer coach for Druid Hill High School girls and boys team
– Volunteer for Serve and Connect at Washington Park
– Volunteer for wheelchair tennis programming at Blackburn Tennis Center
– Board Member of AYTEF
– Volunteer coach for CHOA yearly tournament
– Volunteer for teach-a-thons to raise funds for AYTEF
– Volunteer coach at the Ron Clark Academy
– Dreammakers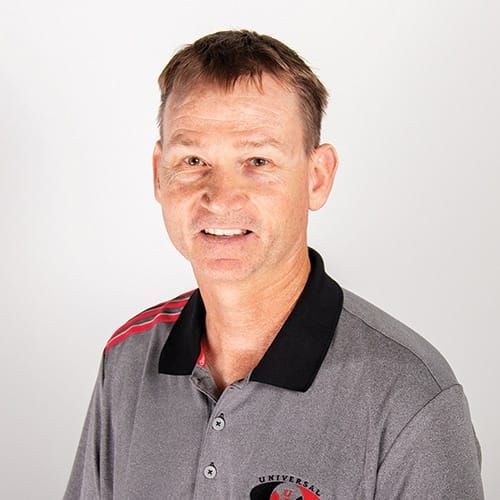 Tennis Professional
Chris Palmer
Chris is from Newburgh, NY and attended Pacific University in Oregon where he earned a BA. and played four years on their varsity team. Chris has coached tennis throughout the world – He was the Director of Tennis at the Grand Hyatt in Seoul, South Korea as well as a Head Pro at Carmel Valley Ranch in California. In Atlanta he has taught at Eastside Athletic Club, Stone Mountain Tennis Center, Hobson Performance Tennis Academy as well as Hit Atlanta. He is USPTR P1 certified and was named the 2005 Peter Burwash Most Improved Professional.
He is married to his wife, Amanda, since 2009 and has three beautiful children: Penelope, Henry, and Elinor. Chris enjoys running, watching movies, and spending time with his family.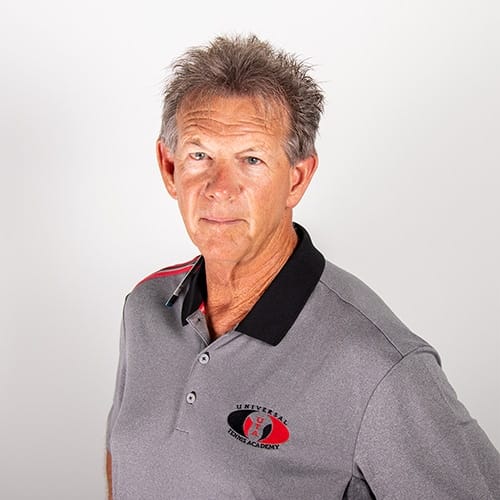 Tennis Professional
Wendell Troy
Wendell is originally from Atlanta and has been a member of USPTA for 30 years. Coach Troy has been a USTA Tournament Director for 25 years. He graduated from Georgia State University. He is married and has a daughter who is now attending Georgia State University. Coach Troy works primarily with Junior excellence and Green Dot Groups.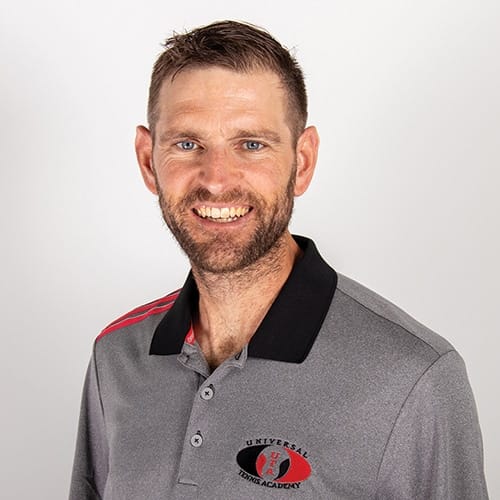 Tennis Professional
Kyle Bowers
Kyle competed collegiately at Erskine College in South Carolina where he earned a degree in Sports Medicine. He has coached at UTA for over 15 years and he specializes in developing fundamentals in younger players. He coaches players of all ages and abilities from adults to tiny tots. He has coached numerous adult teams as well.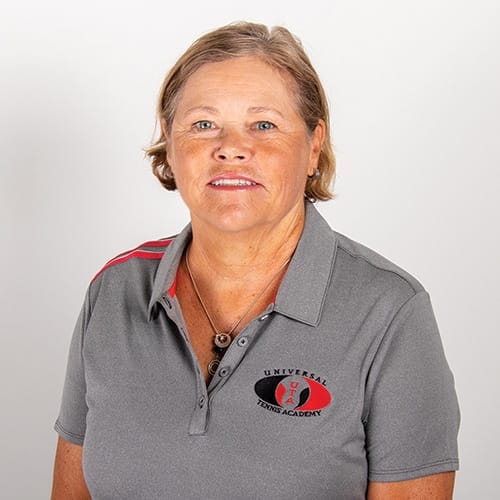 Tennis Professional
Melanie Burrows
Melanie is originally from Cambridge, England and attended the University of Tennessee at Chattanooga on a tennis scholarship. She played # 1 singles her senior year and the team won the Southern Conference in 1987. Melanie received numerous collegiate awards including Outstanding Senior award and Academic All-American Collegiate Award. She earned a Bachelors' degree in Education and Recreation. She is USPTA certified and has 30 years of teaching and administrative experience.
STAY CONNECTED
STAY CONNECTED
... See MoreSee Less
Play
Who else is feeling the burn?? 🔥🔥
I am so very impressed! Great job Tim!!!
This is why our players are so awesome!! Our coaches walk the talk!!
Thanks Tim and all the awesome UTA coaches!
P90x. Tony Horton has nothing on Tim.
Looking like Rocky Balboa
Eye of the Tiger babeeee💪💪💪💪💪💪💪💪
Oh my! I'm impressed and will try this after I eat a snicker bar!
Way to close it out strong!
We're about to go live with Tim! 💪 Don't miss your online daily workout with UTA starting at 5:30! Watch our IG Live or click the link in bio to participate! For today's work out, make sure to have a jump rope handy if you have one! #UTATennisATL #GameSetUnmatched ... See MoreSee Less
... See MoreSee Less
Play
Go Patti - I'm on the couch cheering you on!!! Strong!!!
This was awesome! Way to go, Patti and UTA! I am long retired from hitting balls, but totally loved doing the workout today. Great energy and enthusiasm!!! Thank you!
You truly are an inspiration!! This is GREAT!
My goodness, world-class athlete for sure. I am so impressed. You are amazing. Great workout!!!
Patti!! Let's go. Ps- I want that art work behind you
Way to go PO!!! I was going to join you but didn't want to go into labor tonight haha! So I just sat here and watched you while I ate! Haha! 🤣🤣💪🏻💪🏻
Enjoyed the work out with my 10-year-old UTA student! That was great Coach Patti
Let's go Patti, finish strong here!!! 💪🏼
UTA
Briarlake