MEET THE PARTNERS
MEET THE PARTNERS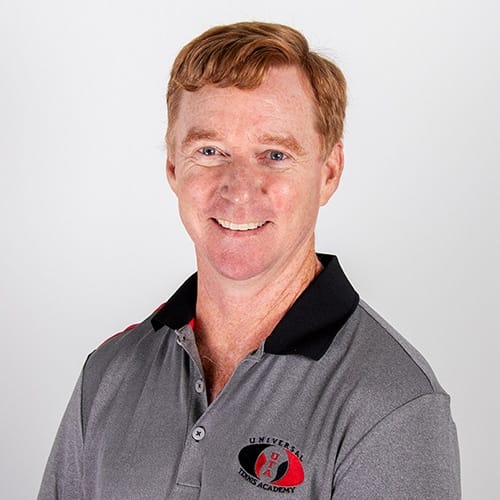 UTA Partner
David Drew
David co-founded Universal Tennis Academy with Tim Noonan and David Stolle in 1996. Originally from Bloomfield Hills, Michigan, David Played his college tennis at Vanderbilt University, where he earned a Bachelor's Degree in Human Resource Development and a Master's Degree in Education and Marketing. David was also was a two-time captain of the tennis team and SEC Champion. After college, David played for a few years on the ATP Tour.
Over the years, David has enjoyed working with kids of all ages and abilities. Some of the stand-out players that David has developed over the years include: Bobby Reynolds, Raian Luchici, Jordan Delass, Ross Beall, Cargill sisters, Jenkins brothers and Andrei Duarte. David's passion continues to be helping students reach their tennis goals whether it is making the high school team, college team or just having fun with the sport.
David also co-founded the Chattahoochee Foundation with Tim Noonan and David Stolle back in 1999. They have spent nearly 20 years creating tennis opportunities for underprivileged kids in the Atlanta area. The Foundation merged in 2018 with AYTEF so that they create even more opportunities in the future. They are currently using Fair Oaks Tennis Center to run programs which include an After-School education/tennis/nutrition program.
David is married to an Atlanta native M.A. Glenn and they have two daughters Sumner and Ella. When there is a little free time in the schedule, David enjoys boating, golfing, playing the guitar along with spending time with his friends and family.
Work in the Community:
 – Co-founded Chattahoochee Foundation in 1999 with Tim Noonan and David Stolle
 – Director of Tennis for the Special Olympics from 2013-2015
 – Active participant in the Atlanta Youth Tennis and Education Foundation (AYTEF) fundraisers 
 – Coached children at Ron Clark Academy Tennis Academy for 10 years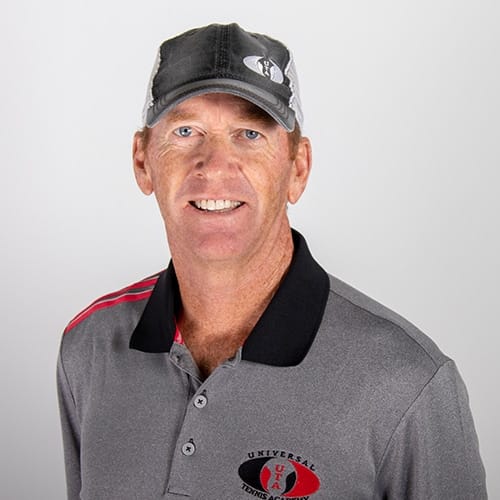 UTA Partner
Tim Noonan
Tim Noonan is a founder with Universal Tennis Academy. Tim is originally from St. Louis, Missouri. He received his Bachelor's in Architecture from the University of Notre Dame where he was a four-year letterman and captain of the Notre Dame tennis team. Tim worked as an architect for five years before returning to the game of tennis.
Tim was the Director of Tennis at both Sunset Country Club and Old Warson Country Club in St. Louis before moving to Atlanta in 1996, to become the head coach for the Atlanta Thunder. Noonan led the Thunder to the World Team Tennis finals that same year. Tim is USPTA certified Tennis Professional and the 2019 Georgia USPTA Pro of the Year.
Tim and his wife Karen have a stepdaughter named Madie and three rescue dogs. When Tim isn't on the courts he enjoys playing golf and skiing. Tim enjoys coaching students of all levels and ages.
Work in the Community:
– 396 hours and 11 years at DreamMakers
– 1,120 hours and 7 years at St Joseph Cardiac Cathy Lab
– Founder and 300 hours at St. Anne's Catholic Church Adult Mission Ministry
– Volunteered over 500 hours and 15 years coaching children with special needs for the DreamMakers Foundation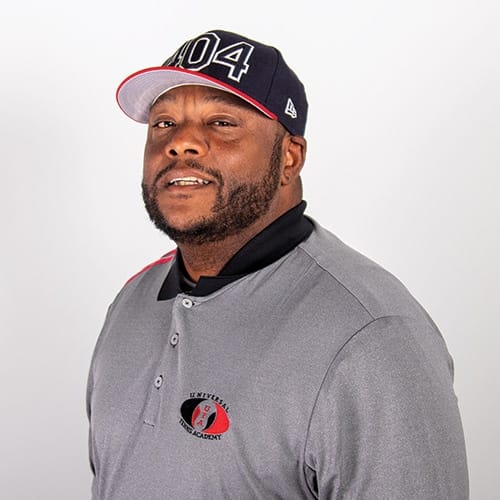 UTA Partner
Kenyon Generette-Oliver
Kenyon is originally from Atlanta and helps lead the team at Agnes Scott Tennis Center, Briarlake Church, and Clarkston. Kenyon is a graduate of Mars Hill College where he earned a Bachelors degree in Communications and English with a minor in Economics while playing tennis and soccer.
Kenyon has been the head teaching pro with some of the top tennis clubs in the Atlanta metro, including Dunwoody Country Club and the Atlanta Country Club. Prior to those stents, he was a staff pro at the Capital Country Club. He is an Elite USPTA Tennis Professional and has been teaching juniors for over 25 years.
In his spare time, Kenyon loves hanging out with his friends and family. He loves tennis so much, he even plays while on vacation.
Work in the Community:
– Volunteered wheelchair tennis tournament at Dunwoody Country Club
– Volunteer coach for Druid Hill High School girls and boys team
– Volunteer coach for CHOA yearly tournament
– Volunteer for teach-a-thons to raise funds for AYTEF
– Dreammakers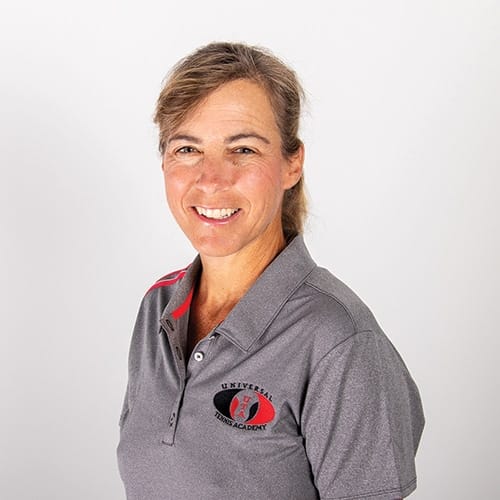 UTA Partner
Patti O'Reilly
Patti O'Reilly has competed internationally on the women's professional tennis circuit, competing in all four Grand Slam Championships. Patti graduated Cum Laude from Duke University with a degree in Economics. Patti and her identical triplet sisters brought the Duke women's tennis program to national prominence.
Patti was a recipient of the 2020 Georgia Professional Tennis Association of Phoenix award as well as the 2022 GPTA George Amaya Tennis Director of the Year.
Patti and her sisters have been inducted into the Duke University Hall of Fame and even have a court named after them at the Duke tennis facility. She was a four-time All-ACC player, a two-time ITA All-American and the 1990 ACC Player of the Year. Patti and her sisters have also been inducted into the Eastern Tennis Association Hall of Fame. As a junior player, Patti captured the Rolex International Junior Championship.
Patti and her husband, James, have two dogs, Duke and Duchess. In their spare time, they enjoy playing golf, traveling, and spending time with family and friends.
Work in the Community:
– Organizes Saturday monthly clinic for Dreammakers at Blackburn Tennis Center
– Volunteered at Montgomery Elementary school
– Volunteer at teach-a-thons to raise funds for AYTEF
– Volunteer at Montgomery Elementary School in spring to teach tennis to young children
– Assist in coordinating wheelchair tennis at Blackburn Tennis Center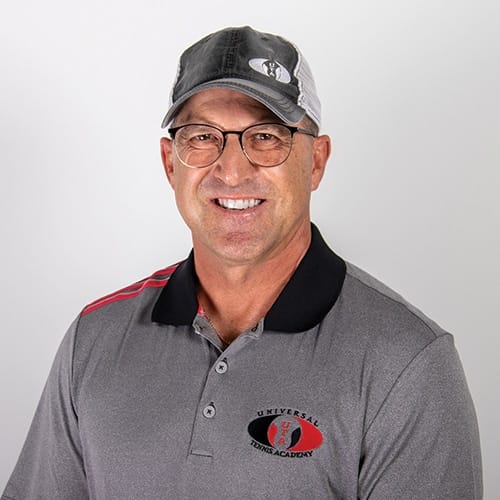 UTA Partner
Stewart Russell
Stewart Russell is originally from Northport, New York and graduated from Roanoke College in Salem, Va. with a degree in Sociology. Stewart directs the junior and adult programs at James Creek Tennis Center.
Stewart has been a USPTA Elite professional for the past 15 years and is working towards becoming a Master Professional. Stewart is a USTA National Junior Player Development coach who participates in Regional and National events hosted by the USTA. Before joining Universal Tennis Academy, Stewart was the Head Men's Tennis Coach at Roanoke College in Salem, Virginia for five years. He was also the Director of Tennis at Brookstone Country Club in Acworth, Ga. He has a comprehensive and extensive background in teaching players of all ages and ability levels.
Stewart and his wife Penny have two children. Their daughter, Taylor, is a certified personal trainer in Savannah and their son, Justin, plays baseball at Kennesaw State University.
Work in the Community:
– Member of the USTA National Junior Development coaching staff for 12 years
– Volunteer in all teach-a-thons to help raise funds for AYTEF and Chattahoochee Foundation
– Coordinator of Northside Hospital Tennis against Breast Cancer annual event @ James Creek TC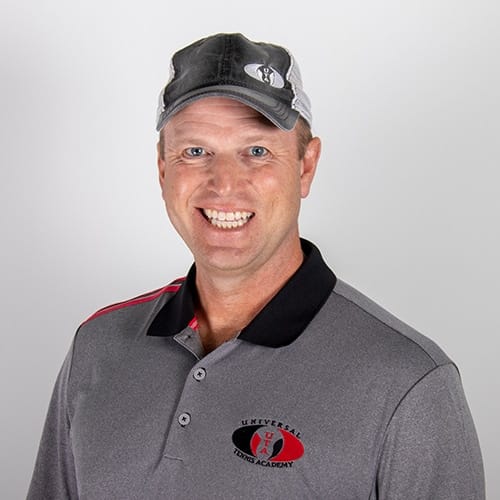 UTA Partner
David Stolle
David is a founding partner at UTA and is originally from Sudbury, Massachusetts. He helps organize the programs at GSU Dunwoody and James Creek Tennis Center. David earned his bachelors in psychology with a religious studies minor from the University of Virginia. He is a former number #1 singles player for the Cavaliers and was USTA/Georgia's Junior Coach of the Year in 2002.
In addition to assisting with the tennis programs at GSU Dunwoody and James Creek, David manages the UTA College Placement Program which helps connect UTA tournament players with universities. David also leads the UTA involvement in 'Serve and Connect' which offers free tennis classes Friday afternoons in the Fall and Spring to the students of Washington Park Tennis Center.
David and his wife Ashley, have been blessed with three energetic children: Livi, Kate, and Lex.
Work in the Community:
 – Current AYTEF Board Member. Coordinated several teach-a-thons with over 75 coaches to help raise funds for AYTEF
 – Dreammakers: 3-year volunteer of free clinics to kids
 – Helped organize a clothing and equipment drive for students of Washington Park (over 700 articles of new to slightly used clothes/equipment have been distributed over the past 8 years)
 – Worked with over 300 student-athletes find a college team/scholarship opportunity
 – David also leads the UTA involvement with the Atlanta Youth Tennis and Education Foundation (AYTEF)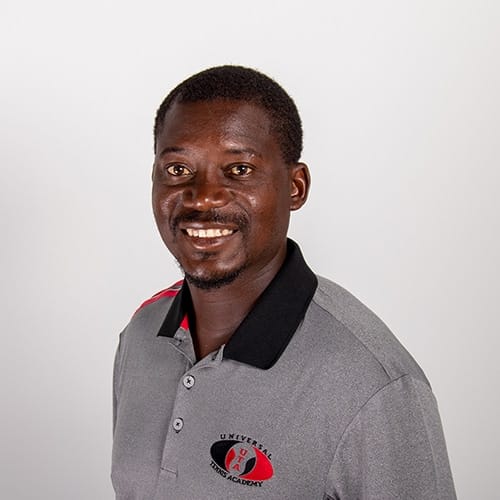 Partner
Noel Wadawu
Noel is well known and respected in the Atlanta tennis scene. He has coached several top-ranked national junior and professional players, including former touring professional Melanie Oudin.
Before joining the Universal Tennis Academy team, Noel taught tennis at The Riverside Club in Atlanta for 11 years and was the Director at The Riverside Club for five years. Collegiately, he played at Florida A&M where he was 3-time Academic All-American as well as the recipient of the Arthur Ashe Sportsmanship Award.
A native of Zimbabwe, Noel was the African Junior Doubles Champion. He is married with two lovely daughters.
Work in the Community:
Has organized clothing and equipment drives for those in need in Zimbabwe

Volunteer for various AYTEF fundraisers 

Volunteer coach for DreamMakers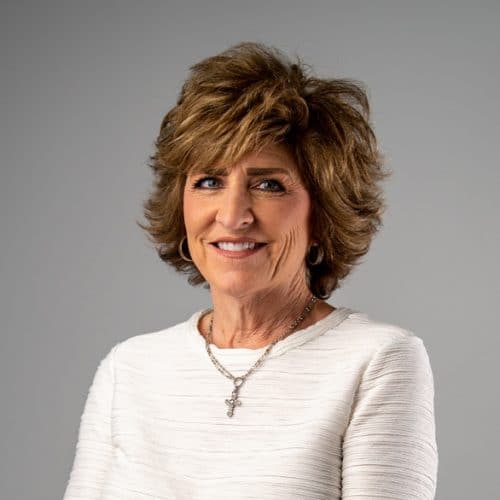 Partner
Mylinda Royalty
Mylinda grew up in Marietta, GA, and graduated Magna Cum Laude at Auburn University with a degree in Accounting. She began her career as a CPA for Deloitte & Touche in Atlanta. After public accounting Mylinda was the Financial Planning Manager for a cellular company and followed that as a consultant for various companies, including BellSouth Cellular. She joined UTA in early 2011 as the Controller and became a Partner at the beginning of 2022.
Mylinda and her husband, Alan, have three children and they are all avid baseball, softball, and basketball fans. Mylinda grew up playing tennis and currently plays on her neighborhood ALTA and USTA teams.
Work in the Community
AYTEF volunteer

Active in the church community
UTA
Meet the Partners