The Dunwoody Campus is part of Georgia State University. This site has 10 lighted hard tennis courts where UTA runs programs throughout the year for all ages and abilities. This location is nestled between Kingsley and Dunwoody Elementary Schools just off of Tilly Mill Road in east Dunwoody. A short drive from Perimeter Mall and Brook Run Park, the Dunwoody Campus provides UTA with excellent facilities to host a variety of junior and adult tennis programs and classes and also serves as a summer camp location.
MEET THE TEAM
MEET THE TEAM
Meet the Dunwoody team! Hover over and click the below team members to meet our tennis pros and learn more about them!
Meet the Dunwoody team! Hover over and click the below team members to meet our tennis pros and learn more about them!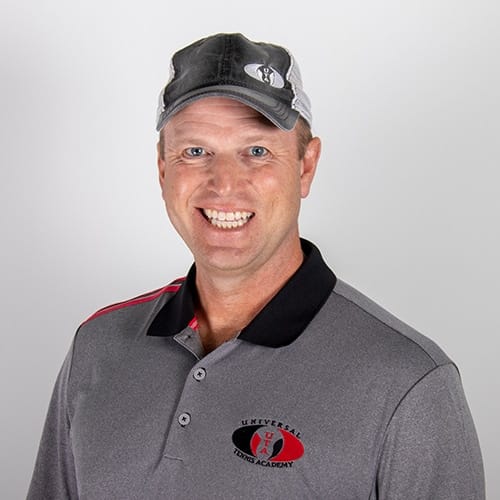 UTA Partner
David Stolle
David is a founding partner at UTA and is originally from Sudbury, Massachusetts. He helps organize the programs at Chastain Tennis Center, GSU Dunwoody and James Creek Tennis Center. David earned his bachelors in psychology with a religious studies minor from the University of Virginia. He is a former number #1 singles player for the Cavaliers and was USTA/Georgia's Junior Coach of the Year in 2002.
In addition to assisting with the tennis programs at Chastain Park, GSU Dunwoody and James Creek, David manages the UTA College Placement Program which helps connect UTA tournament players with universities. David also leads the UTA involvement in 'Serve and Connect' which offers free tennis classes Friday afternoons in the Fall and Spring to the students of Washington Park Tennis Center.
David and his wife Ashley, have been blessed with three energetic children: Livi, Kate, and Lex.
Work in the Community:
– Current AYTEF Board Member. Coordinated several teach-a-thons with over 75 coaches to help raise funds for AYTEF and Chattahoochee Foundation.
– Dreammakers: 3-year volunteer of free clinics to kids
– Helped create Serve and Connect program at Washington Park
– Helped organize a clothing and equipment drive for students of Washington Park. Over 700 articles of new to slightly used clothes/equipment have been distributed over the past 8 years.
– Worked with over 200 student-athletes find a college team/scholarship opportunity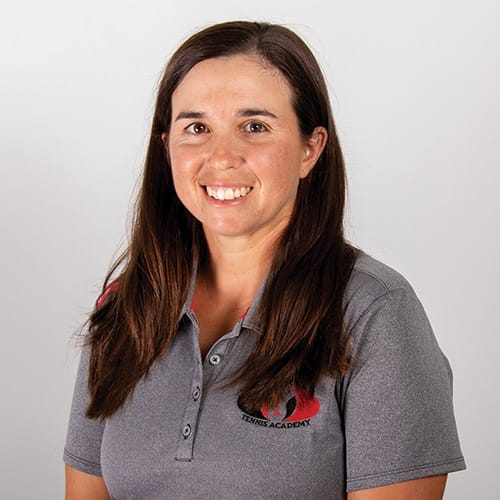 Tennis Professional
Erica Zabkar
Erica, who is from Roswell, Georgia, is a former student at Universal Tennis Academy. She played collegiately for the University of North Carolina at Greensboro where she earned First Team All Southern Conference honors. As an assistant Women's Tennis Coach at UNCG, Erica helped guide the Spartans to a Southern Conference regular-season championship in 2012. She won the 2012 ITA Carolinas Assistant Coach of the Year award. While continuing her master's degree, Erica worked with juniors at Green Valley Swim & Tennis Club in Greensboro, NC.
Erica earned a Master's (2011) and Bachelor's (2008) of Science in Kinesiology from the UNCG. She completed Master's of Science in Athletic Training from University of Tennessee at Chattanooga (UTC) in May 2014. She is currently a certified and Licensed Athletic Trainer. Erica enjoys working with players of all ages and abilities.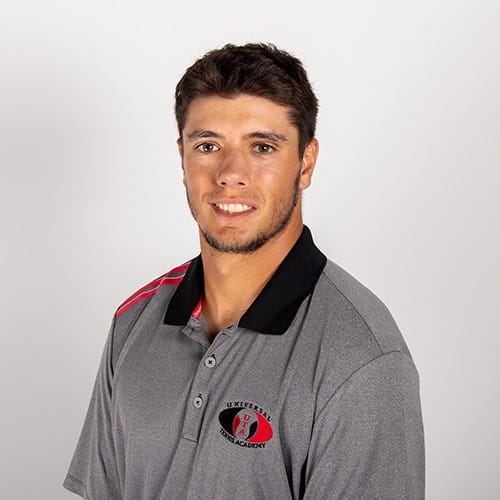 Tennis Professional
Ian Melnik
Ian's hometown is Lawrenceville, Georgia. He graduated from the University of North Carolina at Greensboro, an NCAA-D1 school. Ian was on the men's tennis team, captain his senior year.
During the summer of 2018, he taught at the Chevy Chase Club in Maryland.
Ian will be teaching drills and private lessons at UTA's Dunwoody location.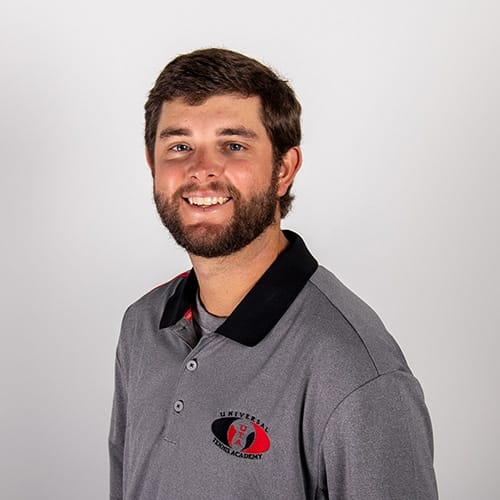 Tennis Professional
Trey Walston
Trey grew up in Birmingham, AL where he played state, sectional, and national tournaments from the age of 11. He attended the University of Alabama and was a member of the tennis team for four years.  Trey was team captain for his junior an senior years. While in school Trey was a member of the Student Athlete Advisory Committee as well as on the SEC Academic Honor Roll. Trey graduated in 2011 with a bachelor's degree in Finance and Economics. He is PTR certified and works with children and adults of all levels.
When not on the tennis court, Trey is an avid traveler and enjoys playing golf and guitar. Tennis Professional
Chris Hills
UTA
Dunwoody