UTA has developed junior tennis players into Touring Professionals, NCAA Champions and All-Americans, and National Junior Gold Ball Winners. We have sent over 200 juniors to compete at the Collegiate Level. A few of our students that are former touring pros are Bobby Reynolds, Brian Vahaly, Amanda McDowell, Raian Luchici, Scoville Jenkins, Brett Ross, and Ansley Cargill.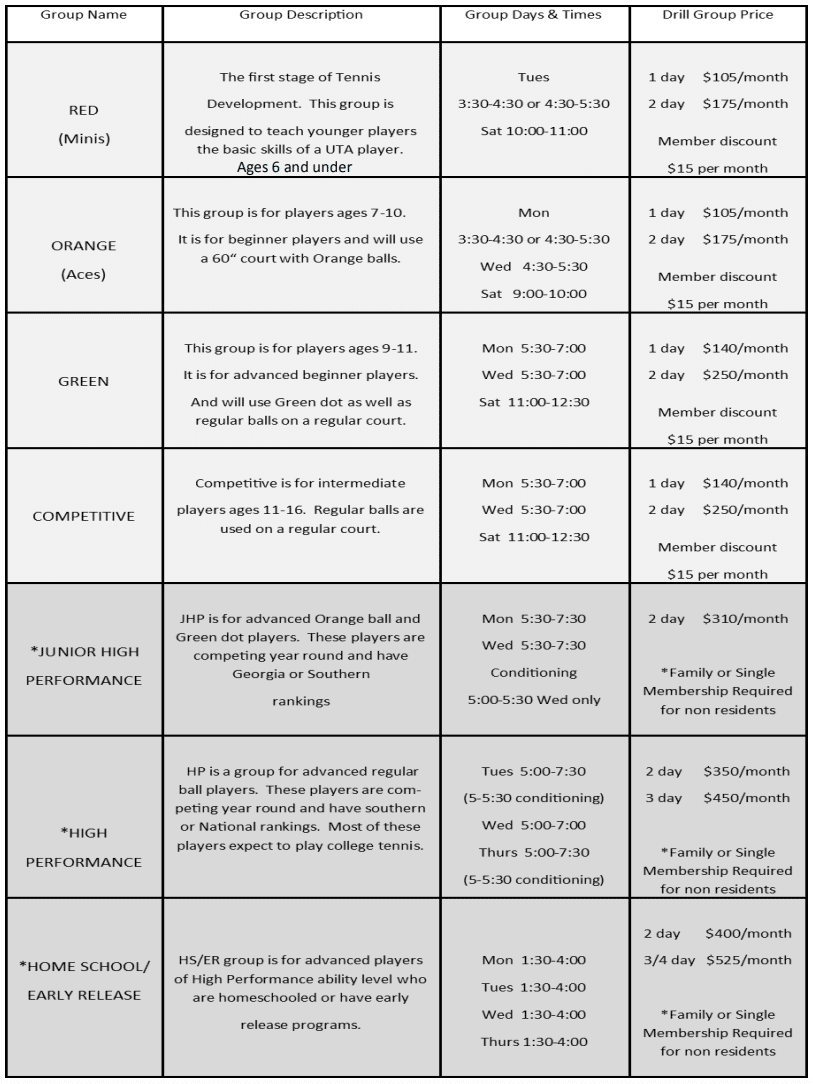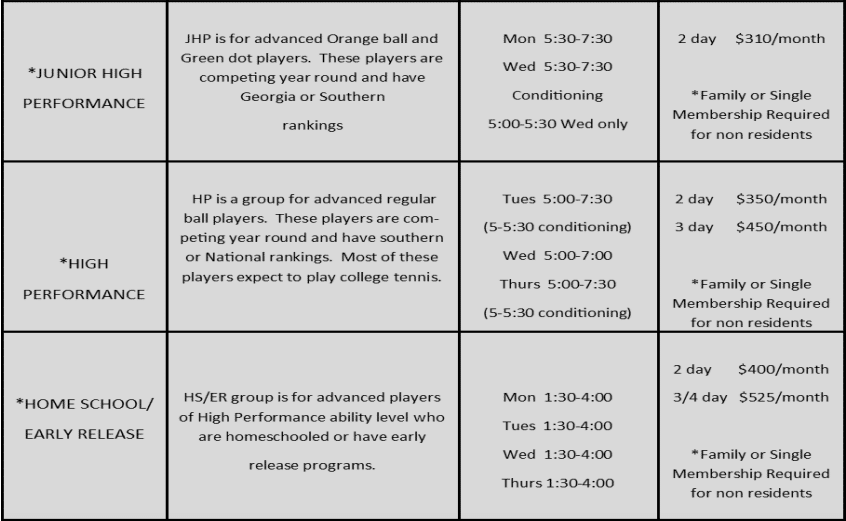 With the dynamic environment that COVID-19 has put us in, we would like to introduce a very creative and unique mentorship program that we are planning on implementing beginning the Summer of 2020. We have been fortunate enough to have so many tremendous Juniors achieve their Student/Athlete goals under our guidance, so we would like to continue those efforts through a mentorship program.
A membership is required for all High Performance Academy students. The membership entitles students to reserve indoor courts for an additional fee, the use of outdoor clay and hard courts at no charge, and access to clinics and programs.
Membership Costs (in addition to program fees):
Family Membership (2+ students): $50/month
Single Membership (1 student): $35/month
James Creek Neighborhood Resident: No membership fee required
We require a 30-day written notice for withdrawal from the program. In the absence of a 30-day notice, a monthly drill charge will be assessed.
James Creek Junior Programs