Summit Chase Country Club
Summit Chase Country Club
Summit Chase Country Club has a tennis facility that includes 12 lighted tennis courts, three of which are clay. The courts are situated in three different locations on the property, giving ample opportunity for everyone to enjoy the club's tennis program. UTA is excited to be a part of the Summit Chase Tennis Program located off Classic Drive 2 miles east of Snellville.
MEET THE TEAM
MEET THE TEAM
Meet the Summit Chase Country Club team! Hover over and click the below team members to meet our tennis pros and learn more about them!
Meet the Summit Chase Country Club team! Hover over and click the below team members to meet our tennis pros and learn more about them!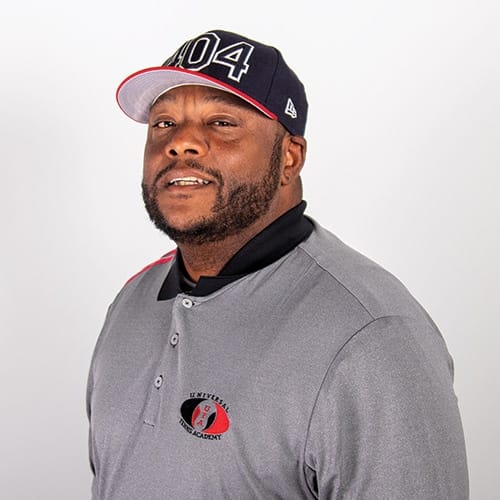 UTA Partner
Kenyon Generette-Oliver
Kenyon is originally from Atlanta and helps lead the team at Piedmont Tennis Center, Briarlake Church, and Clarkston. Kenyon is a graduate of Mars Hill College where he earned a Bachelors degree in Communications and English with a minor in Economics while playing tennis and soccer.
Kenyon has been the head teaching pro with some of the top tennis clubs in the Atlanta metro, including Dunwoody Country Club and the Atlanta Country Club. Prior to those stents, he was a staff pro at the Capital Country Club. He is an Elite USPTA Tennis Professional and has been teaching juniors for over 25 years.
In his spare time, Kenyon loves hanging out with his friends and family. He loves tennis so much, he even plays while on vacation.
Work in the Community:
– Volunteered wheelchair tennis tournament at Dunwoody Country Club
– Volunteer coach for Druid Hill High School girls and boys team
– Volunteer for Serve and Connect at Washington Park
– Volunteer for wheelchair tennis programming at Blackburn Tennis Center
– Board Member of AYTEF
– Volunteer coach for CHOA yearly tournament
– Volunteer for teach-a-thons to raise funds for AYTEF
– Volunteer coach at the Ron Clark Academy
– Dreammakers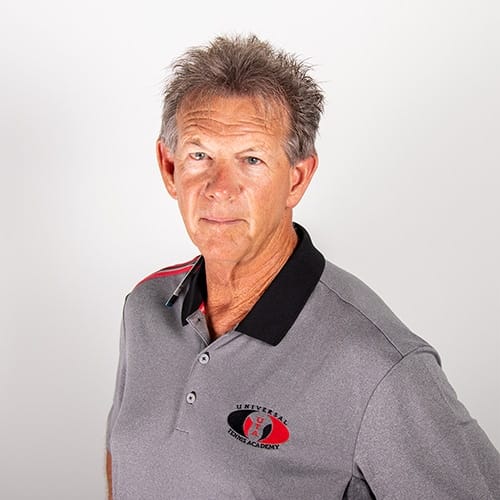 Tennis Professional
Wendell Troy
Wendell is originally from Atlanta and has been a member of USPTA for 30 years. Coach Troy has been a USTA Tournament Director for 25 years. He graduated from Georgia State University. He is married and has a daughter who is now attending Georgia State University. Coach Troy works primarily with Junior excellence and Green Dot Groups. Tennis Professional
Rafael Rondino
Born in Sao Paulo, Brazil, Rondino reached # 1 in Boys 18s in Brazil as well as acquired an ATP singles and doubles ranking at the age of 18.  He played at Auburn University for two years before transferring to UAB (University of Alabama at Birmingham) where he graduated with a double major in Finance and Economics.  He was the assistant coach for the UAB men's team from 2016-2018 while receiving his M.B.A at UAB. Rondino played more than 50 professional tournaments in the future level and 4 Challenger, which is the level above beating two top 300 in the world (Juan-Pablo Villar from Argentina and Leornardo Kirche from Brazil).  Rondino has over 6 years of experience teaching all levels.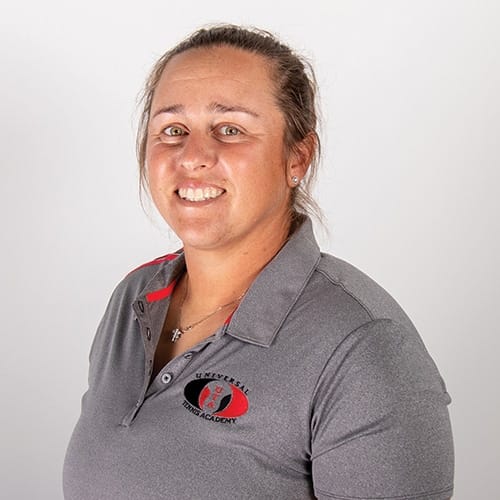 Tennis Professional
Cali Sachs
Cali was born and raised in Jacksonville, Florida where she competed in junior tournaments from age 8-18.  She played 4 years of college tennis at Mercer University where she graduated with a degree in Communications. Cali has coached for UTA since April 2012.  Cali is PTR Certified and enjoys teaching junior as well as adult players of all abilities. In addition to teaching, Cali strings most of the rackets at Piedmont Tennis Center and Blackburn Tennis Center. Her hobbies include going to concerts with friends and college football, especially the Florida Gators.
UTA
Summit Chase Country Club