UTA has developed junior tennis players into Touring Professionals, NCAA Champions and All-Americans, and National Junior Gold Ball Winners. We have sent over 200 juniors to compete at the Collegiate Level. A few of our students that are former touring pros are Bobby Reynolds, Brian Vahaly, Amanda McDowell, Raian Luchici, Scoville Jenkins, Brett Ross, and Ansley Cargill.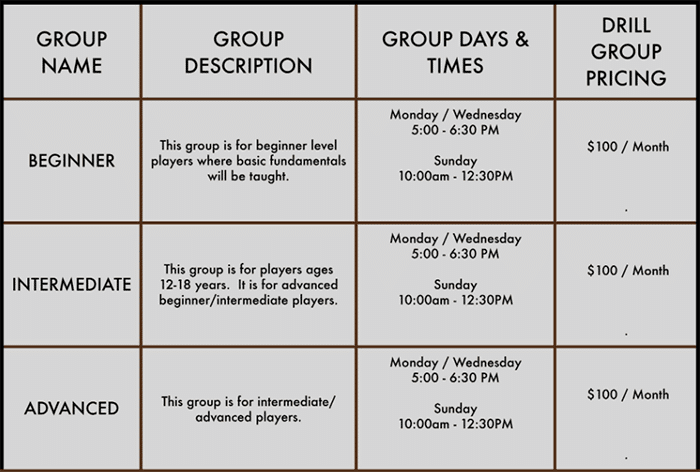 Beginner / Intermediate / Advanced
$100/month
Ages 6 – 18
Monday & Wednesday: 5:00PM – 6:30PM
Sunday: 10:00AM – 12:30PM
Make-Up Policy:
If drills are canceled due to inclement weather, students may attend their regular drill group on a day that they don't normally attend within that month. To receive rained out information, click here and follow the process.
Program Withdrawal:
We require a 30-day written notice for withdrawal from the program. In the absence of a 30-day notice, a monthly drill charge will be assessed.
Ages 5 – 8: $25.00/hour
Ages 9 – 14: $30.00/hour
Ages 15 – 18: $40.00/hour
McGhee Junior Programs