DULUTH ATHLETIC CLUB
DULUTH ATHLETIC CLUB
Duluth Athletic Club is Universal Tennis Management's newest location! This facility is equipped with tennis courts, a swimming pool a state-of-the-art gym, and pickeball courts. Become a member today and get involved with our junior programs for all ages and abilities. We can't wait to see you in Duluth!
MEET THE TEAM
MEET THE TEAM
Meet the Duluth team! Hover over and click the below team members to meet our tennis pros and learn more about them!
Meet the Duluth team! Hover over and click the below team members to meet our tennis pros and learn more about them!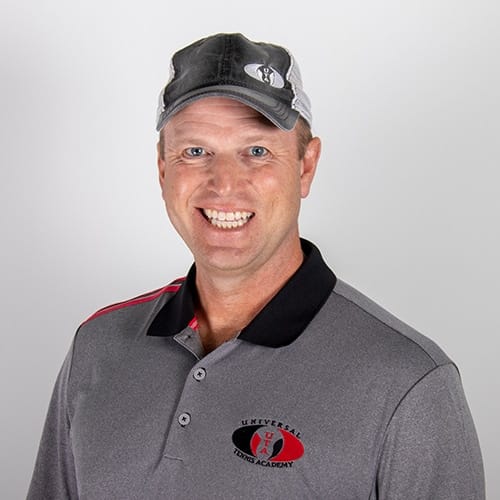 UTA Partner
David Stolle
David is a founding partner at UTA and is originally from Sudbury, Massachusetts. He helps organize the programs at Chastain Tennis Center, GSU Dunwoody and James Creek Tennis Center. David earned his bachelors in psychology with a religious studies minor from the University of Virginia. He is a former number #1 singles player for the Cavaliers and was USTA/Georgia's Junior Coach of the Year in 2002.
In addition to assisting with the tennis programs at Chastain Park, GSU Dunwoody and James Creek, David manages the UTA College Placement Program which helps connect UTA tournament players with universities. David also leads the UTA involvement in 'Serve and Connect' which offers free tennis classes Friday afternoons in the Fall and Spring to the students of Washington Park Tennis Center.
David and his wife Ashley, have been blessed with three energetic children: Livi, Kate, and Lex.
Work in the Community:
– Current AYTEF Board Member. Coordinated several teach-a-thons with over 75 coaches to help raise funds for AYTEF and Chattahoochee Foundation.
– Dreammakers: 3-year volunteer of free clinics to kids
– Helped create Serve and Connect program at Washington Park
– Helped organize a clothing and equipment drive for students of Washington Park. Over 700 articles of new to slightly used clothes/equipment have been distributed over the past 8 years.
– Worked with over 200 student-athletes find a college team/scholarship opportunity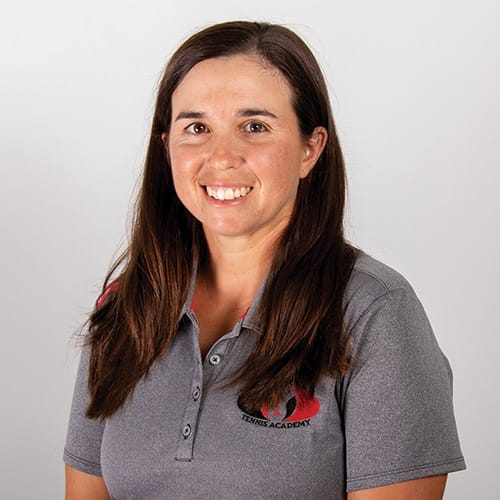 Tennis Professional
Erica Zabkar
Erica, who is from Roswell, Georgia, is a former student at Universal Tennis Academy. She played collegiately for the University of North Carolina at Greensboro where she earned First Team All Southern Conference honors. As an assistant Women's Tennis Coach at UNCG, Erica helped guide the Spartans to a Southern Conference regular-season championship in 2012. She won the 2012 ITA Carolinas Assistant Coach of the Year award. While continuing her master's degree, Erica worked with juniors at Green Valley Swim & Tennis Club in Greensboro, NC.
Erica earned a Master's (2011) and Bachelor's (2008) of Science in Kinesiology from the UNCG. She completed Master's of Science in Athletic Training from University of Tennessee at Chattanooga (UTC) in May 2014. She is currently a certified and Licensed Athletic Trainer. Erica enjoys working with players of all ages and abilities.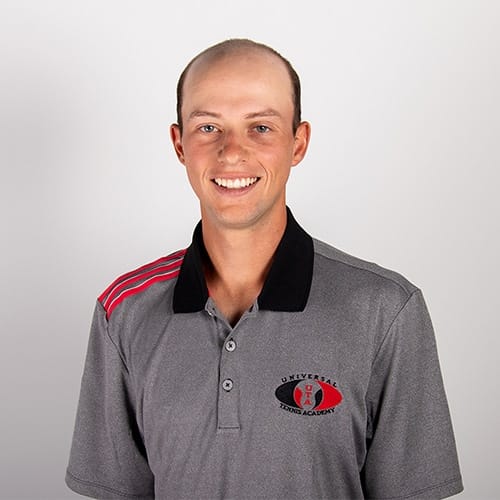 Tennis Professional
Liam Villante
Liam Villante grew up in Marietta, Georgia where he competed in state, sectional, and national tournaments. While completing his BA in Sport Management at Kennesaw State University, he managed three adult programs across two locations for management group Atlantic Recreation, and worked seasonally at five-star resort, The Cloister, alongside French Open doubles champion Luke Jensen. He spent his last two semesters interning with USTA Atlanta where he assisted with the Atlanta Youth Tennis & Education Foundation's (AYTEF) programs and fundraisers. Liam is a member of PTR's "Gamechangers" – an international group of pros under 30 who seek to influence the next generation of industry leaders and coaches. At the 2020 PTR International Symposium, Liam presented on pickleball, explaining the future of the sport and the impact it could have on a club. When away from the courts, Liam is an avid reader and enjoys to golf.
UTA
Duluth Athletic Club